Welcome AirtelTrickianz , Today I am Going To tell You an easy Method where You Get Rs 300 to Rs 200 amazon Gift vouchers per month .So it is really Cool offer where You Get Rs 300 amazon vouchers and from this amazon voucher you can Buy any thing from amazon.in .

MobileXpression is a Survey and research community which research on mobile users behaviors to make a good digital products For this they give rewards points to its users who install their app and help their research .From this point you redeem your Rs 300- Rs 200 amazon vouchers and enjoy free shopping on amazon each months.
After installing MobileXpression app in your app This app collect data of daily mobile uses behavior and for this activity you get some points(2-5 points) for each weeks and when last of the month you reach 10 or 20 points You can redeem it to your amazon vouchers and you get your vouchers in your registered email .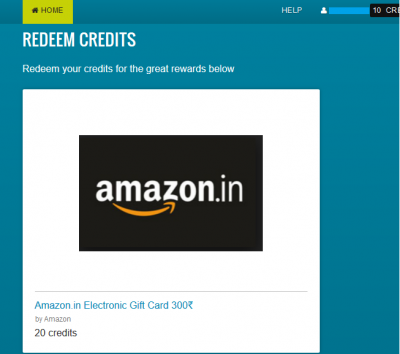 So I hope You get an Idea how this apps work and if you are ready to earn Rs 300 amazon vouchers then lets start the process just follow our given steps to eligible and install this software.
Step to Install MobileXpression Survey App & Get Rs 300 Amazon Gift voucher :-
1. First Go to eligibility URL:- [
MobileXpression offer Link
]
2. Now Here You see Your are congrats message of you are eligible to this offer. (This offer is only Up to android 5.0 OS)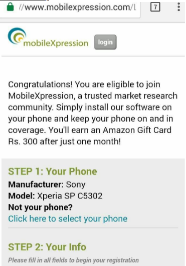 3. Now start filling all details and Hit submit Button.
4. After Filling all details in next step You see MobileXpression app download link.
5. Now click the link you go to play store just install the app.
6. Open the app and login with your detail which you create 3 step.
7. Bingo ! You are almost done every thing.
8. Just wait 2 to 5 days for your first points claim.
Step To claim MobileXpression Amazon Gift vouchers from the app :-
1. Every 7 days you see some points in MobileXpression app.
2. Open your app and claim your points.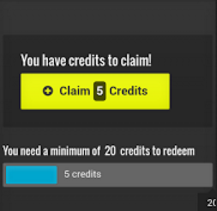 3. When it reaches minimum redeem points. (Minimum 30 days app is live in your phone to claim prize so do't uninstall this app).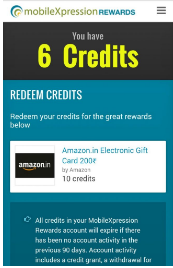 4. Now claim your amazon vouchers with your points.
5. Submit your detail to receive your gift vouchers in your email.
6. You will receive your Vouchers within 1 or 2 days in your email.
7. Go to amazon and add gift vouchers in your account to start shopping.
Amazon Voucher Proof :-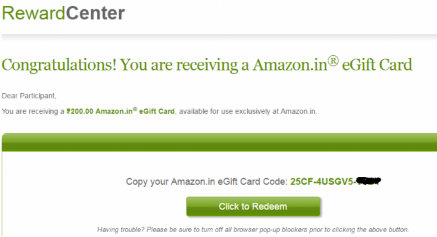 Trick To Download Mobile Expression in Android MARSH mallow 6.0 Devices :-
1. First Open This Link in and make account :- [
Registrant Link
]
2. Make account From Pc Browser Only and Mobile User use Chrome Browser and Click to Request Desktop Browser to open Pc view and create an account.
3. In device selection during Registration select any device which support ME like Sony xperia SP.
4. Now Download APK of ME from Here :-
ME APK Link
5. Now Install It and Put your Registered Mobile Number to start earning credits.
6. Bingo ! You did every thing now just wait for Credit Message and in month end claim it for amazon vouchers.