Hi AirtelTrickianz, Here is Some Good News for Today as We got News from Jio Spoke person That Jio Free
Jio Welcome Offer Later Known As Jio Happy New Year Offer Extended untill March 2017.
.
As we Already Know That and Many Of Us Enjoying Free
Jio Welcome Offer
Which includes Free High Speed 4G( :p ) , High Speed Movie streaming and High Speed music Streaming also Live Tv Streaming including All Jio 11 Premium Apps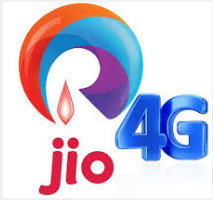 This Reliance Jio Welcome offer was supposed to end on December 31, 2016, but recent reports suggest that Reliance Jio will extend the offer for even more time. Business paper Mint reported Jio's head of Strategy and Planning as saying that it would be unfair to charge customers until Jio management is fully satisfied with the quality of service.
Analysts are now suggesting that
Jio will extend its Welcome Offer until March 2017; an additional three months
.
During the Reliance Jio Happy New Year Offer announcement, Mukesh Ambani also said that users will
now have a daily FUP limit of 1GB
under the new year offer, which if exhausted will result in slower speeds. The reason behind the FUP change in the Reliance Jio Happy New Year Offer, Mukesh Ambani said, was that 80 percent of its Welcome Offer users consumed 1GB data per day, while 20 percent consumed disproportionately higher amounts - which ended up congesting the network. The Reliance Jio Welcome Offer, on the other hand, had daily FUP limit of 4GB.
And Finally , Its Official
In Mukesh Ambani's Speech Today,
All existing customers who already have free service until December 31, 2016, will see this deal extended to them from January 1 to March 31, 2017
,
And all new customers can avail of this deal from December 4, said Reliance Industries chairman Mukesh Ambani in an announcement today.
Reliance is calling this the '
Jio Happy New Year
' offer.
"In this period, customers will also be able to test-drive digital recharge, billing experience, using JioMoney wallet," said Reliance Industries chairman Mukesh Ambani at an event today.
Jio has been In Court For some Troubles With existing Telecom operators such as Airtel, Vodafone, and Idea, for not providing enough points of interconnect (Calling Service)– which allow users from one network to speak to users on the other networks – and its Chairman, Mukesh Ambani described the situation as "
the newbie being ragged by the big boys
".
It just got a green signal from the Telecom Regulatory Authority of India (Trai) for it's free-calls-for-life plans, but Trai also stated that Jio's Welcome Offer had to end on December 3.
When contacted, a Jio spokesperson said to The NDTV India That Jio Welcome Offer or JWO "
benefits of free unlimited Voice and data will be available to all subscribers up to December 31, 2016.
"
But, the "Jio Welcome Offer will be available to new consumers for subscription till December 3, 2016, Which is Also Extended till March 2017" the spokesperson added.
Mr.Thakur The Spoke Person Of Jio Is Very Clear With The Above Lines That
"
We have told Telecom Regulatory Authority of India and government that customers have faced issues with regard to the quality of service due to the interconnection congestion and they have not been able to enjoy the services that they deserve and what we want to deliver to them. And till we are in a position where we can deliver the quality of service as desired by the Jio management, it will be unfair to charge the customer
".
As Seeing Above Lines Jio is Looking To stick On same Points of september. to Test The Network Before its Becoming Premium and Paid Service.
•
Also Read
:
How To Bypass 1 GB Limit Of Reliance Jio Happy New Offer
Final Words :-
Still Everything is clear Now And Enjoy Free Jio 4G Services known as "Jio Happy new Year Offer" Till March 2017