Local Guides from Level 3 to Level 5 in one of the mentioned cities: Agra, Ahmedabad, Bangalore, Chennai, Bhopal, Chandigarh, Coimbatore, Ernakulam, Guwahati, Hyderabad, Indore, Jaipur, Kolkata, Kozhikode, Lucknow, Mangalore, Mumbai, Mysore, New Delhi, Pune, Ranchi, Thiruvananthapuram, Vijayawada, and Visakhapatnam now can get free month of Ola Select, as well as an additional 10% discount when you renew the membership for another month.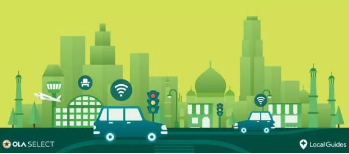 Offer Source
–
Visit Here
How to get Free Ola Select Membership ?
1. Become a Google Local Guide and reach upto Level 3
2. As soon as you reach, you will get a mail with a unique offer code.
3. Now, Download the
Ola app
4. Click 'Join Ola Select' (existing customer click on your name on top > Ola select Membership).
5. Click 'Apply Coupon' & Enter 'Voucher Code'
6. Click 'Start Subscription'
How to sign up as a Google Local Guide ?
Local guides are a group of Google Maps users that fill-in the information for local businesses, leave reviews, upload photographs, correct mistakes, and answer questions.
1. To sign up as a local guide, we just need to
Visit Here
and click on "Join Now."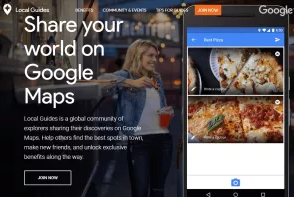 2. The only prerequisite is that we have a Google account with which you have to Sign in

3. As soon as we sign in, Google will ask to know our location automatically. This is optional; we can very well block it.

4. To sign up as a local guide, we must enter our current city, confirm we are 18 years or older, and agree to receive email updates about the Local Guides community.
How to Earn Points in Google Guides ?
Earning points within Google Guides is easy. Each type of contribution is worth 1 point, with a maximum of 5 points per place. I am breaking down it in details.
• Upload 1 or more photos to the same place = 1 point
• Upload 2 photos + 1 review to the same place = 2 points
• Write five reviews of 5 different places = 5 points
• Answer 1 or more local questions about the same place = 1 point
• Make 1 or more edits to the same place = 1 point
• Add a new place = 1 point
Google Guides Points System
• Level 1: 0-4 Points
• Level 2: 5-49 Points
• Level 3: 50-199 Points
• Level 4: 200-499 Points
• Level 5: 500 Points and Above
About Google Local Guide:-
Local Guides is a global community of explorers sharing their discoveries on Google Maps. Help others find the best spots in town, make new friends, and unlock exclusive benefits along the way.